19 December 2022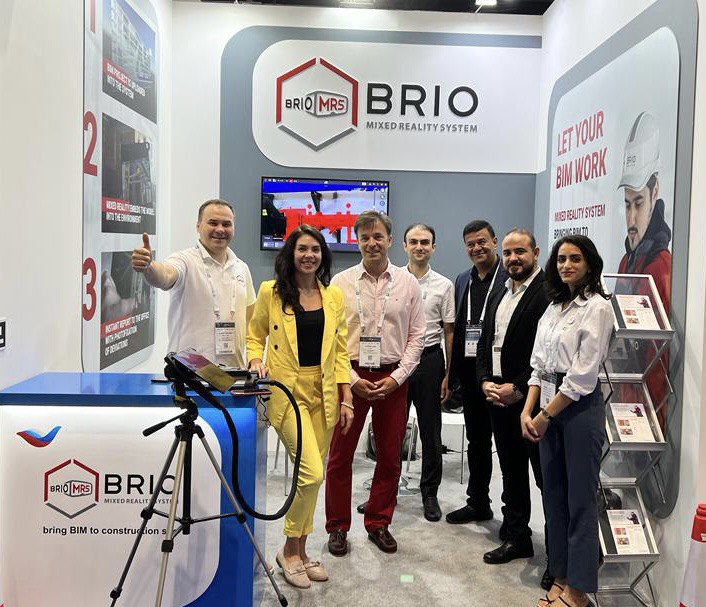 Between December 5 and December 8, 2022, BRIO MRS took part in the largest construction industry trade show in the Middle East, THE BIG 5.
BRIO MRS software and hardware system was showcased at the construction industry trade show in Dubai as a solution that can increase the efficiency of the implementation of BIM (building information modeling) technologies. Designers, developers, engineers, BIM coordinators from the Middle East, as well as India and Europe, showed keen interest in the capabilities of the BRIO MRS system. It came as a surprise to them that, due to the augmented and mixed reality technologies, the BIM model becomes interactive and can be used in real time on the construction site.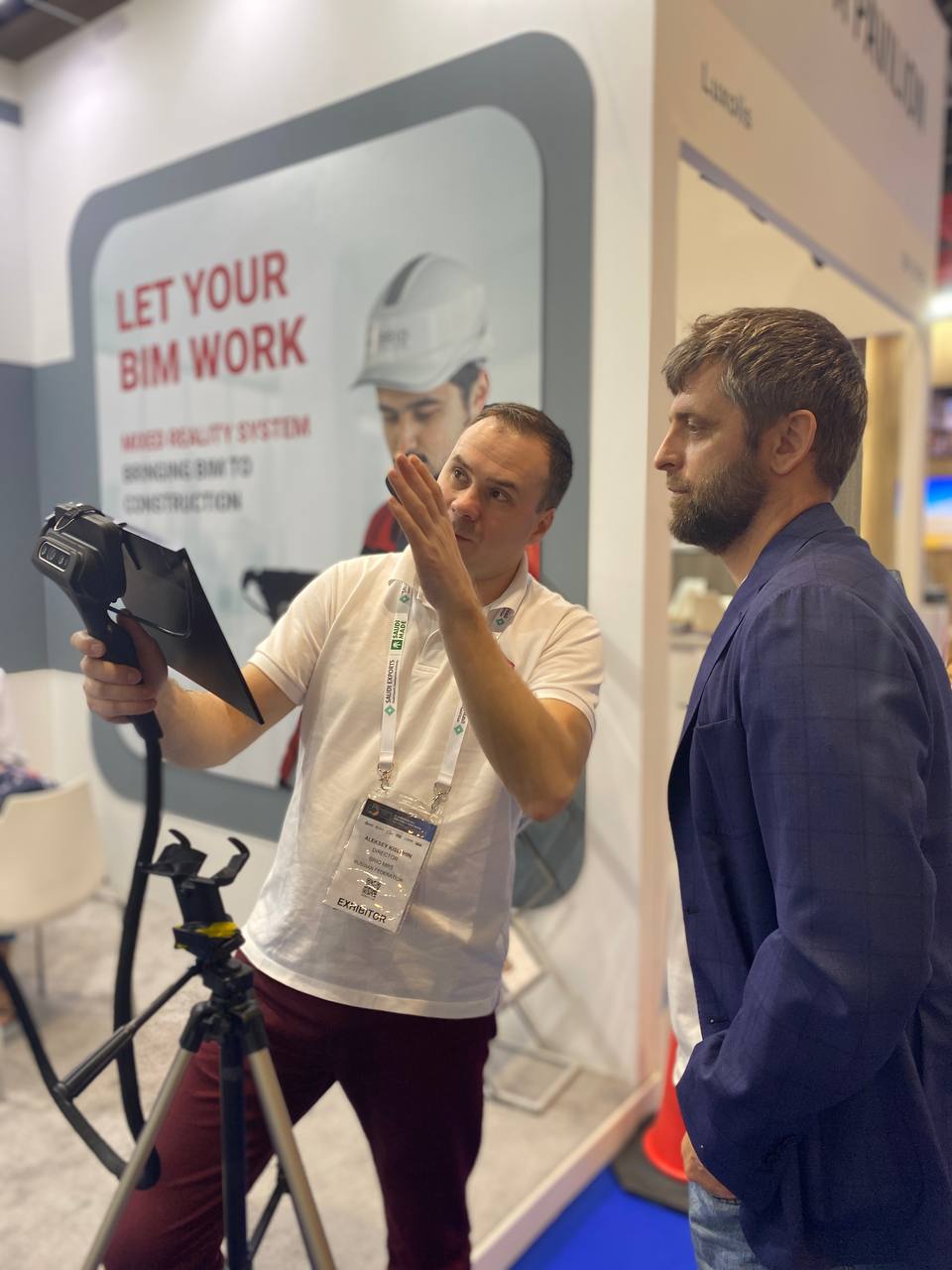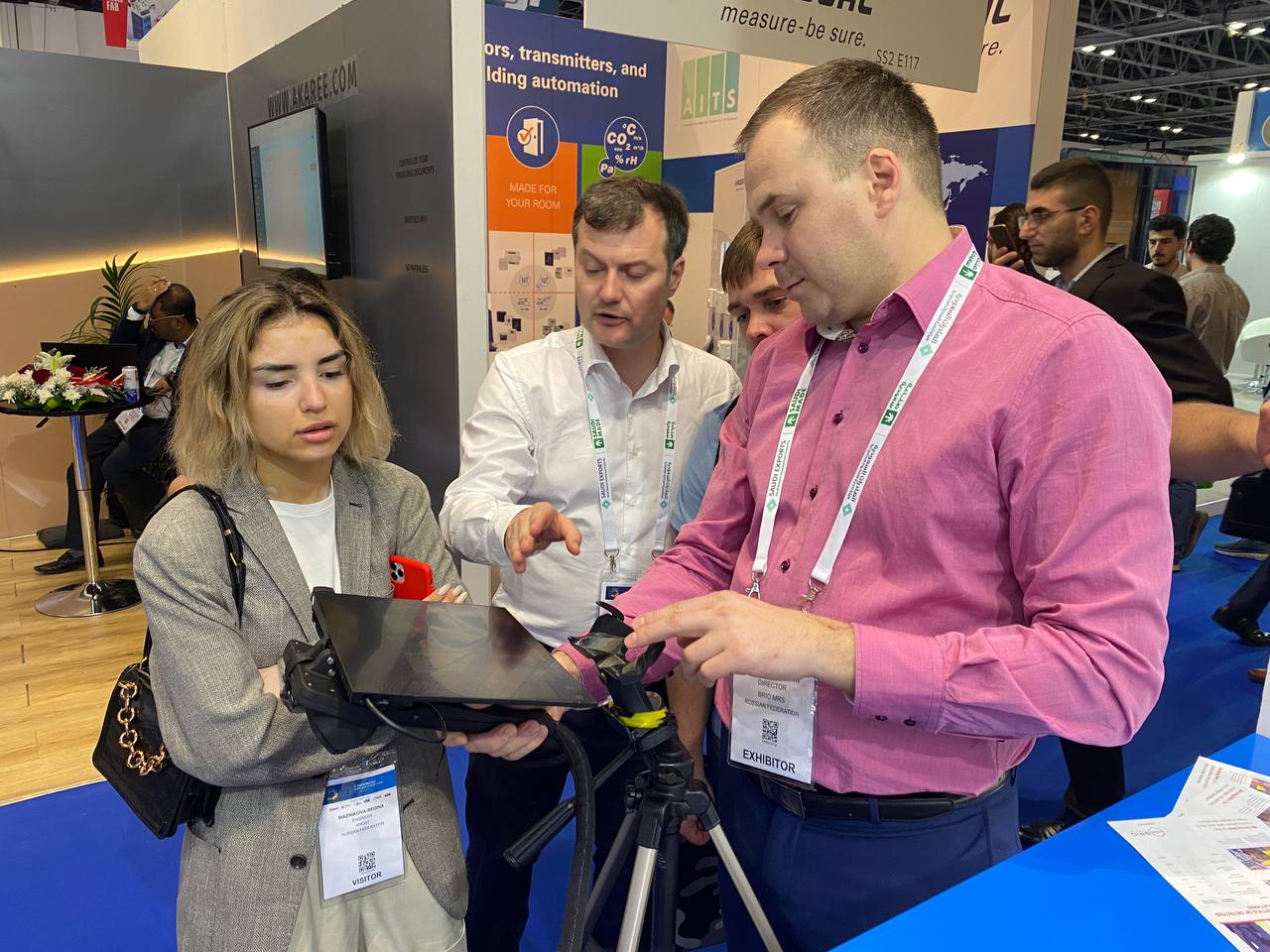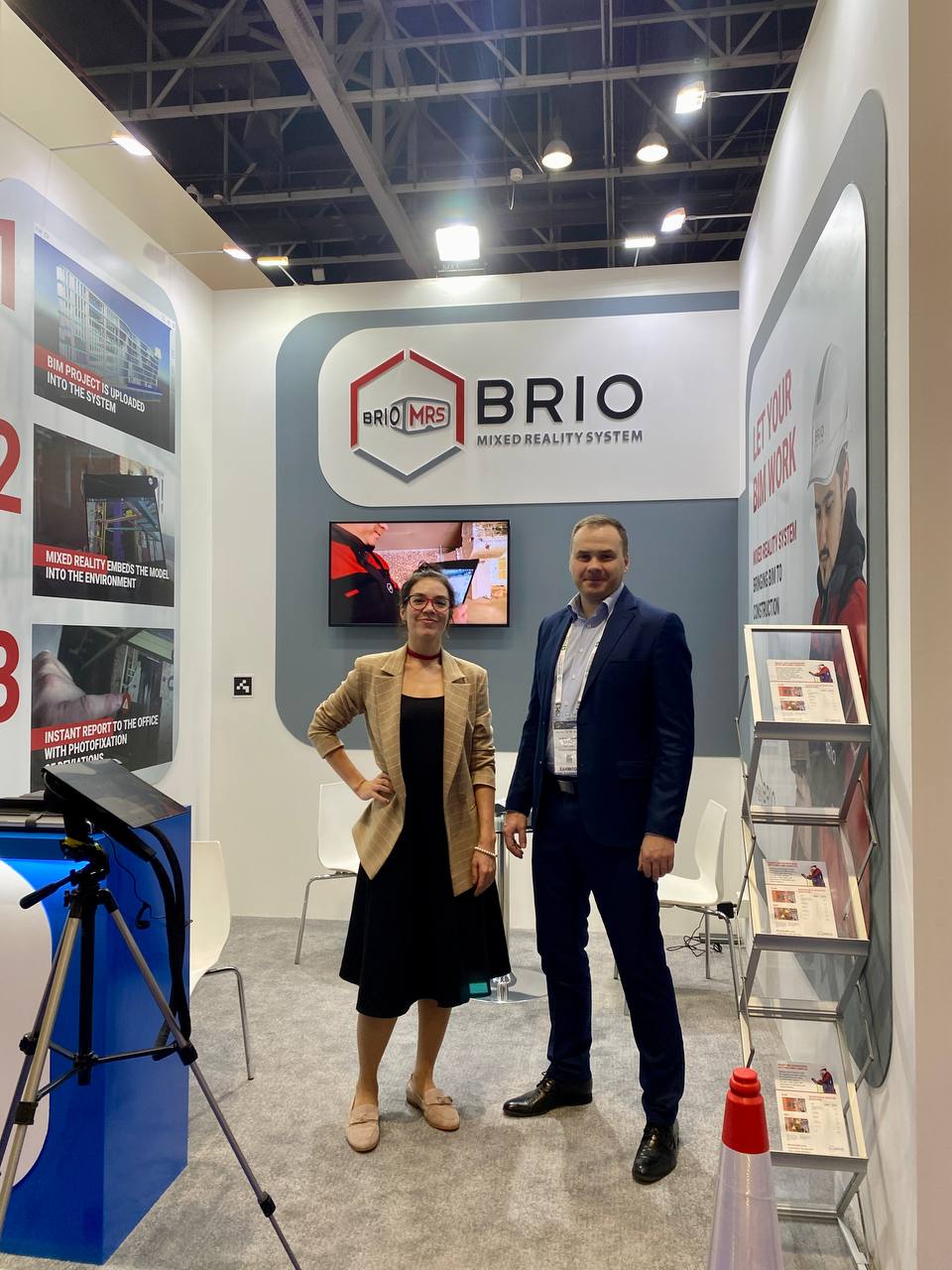 As it turned out, not only Russian developers and designers are faced with the problem of the BIM model not being used in any way on the construction site.
"By way of illustration, we showed the effect of a 3-day use of our device on the construction site of one of our clients. Over 3 days, 234 deviations were detected for a total cost of $36,567. And it can be performed in a fast, convenient, visually informative way using the BIM model instead of 2D drawings. Of course, such benefits coupled with the technological effectiveness of the solution made an impression on a lot of people," says marketing expert Anna Bikchantaeva.
Our participation in the trade show was facilitated due to the assistance of the Russian Export Center. Coordinators of the Russian Export Center organized the meetings with local companies: Al Maryah Bank financial group, Sharjah Technology Park, Armastek construction company, etc.
It is for a reason that the UAE is called the country of the construction boom. Notably, the UAE construction market is expected to reach $133.53 billion by 2027, with a CAGR of 4.69% over the forecast period (2022-2027)*. Planning large-scale projects of high complexity is almost impossible without the use of a single BIM platform. For example, the new Midfield Terminal Complex in Abu Dhabi has been entirely designed using building information modeling technologies. Every year, the number of development projects in the UAE that are similar in scale and ambition is only increasing.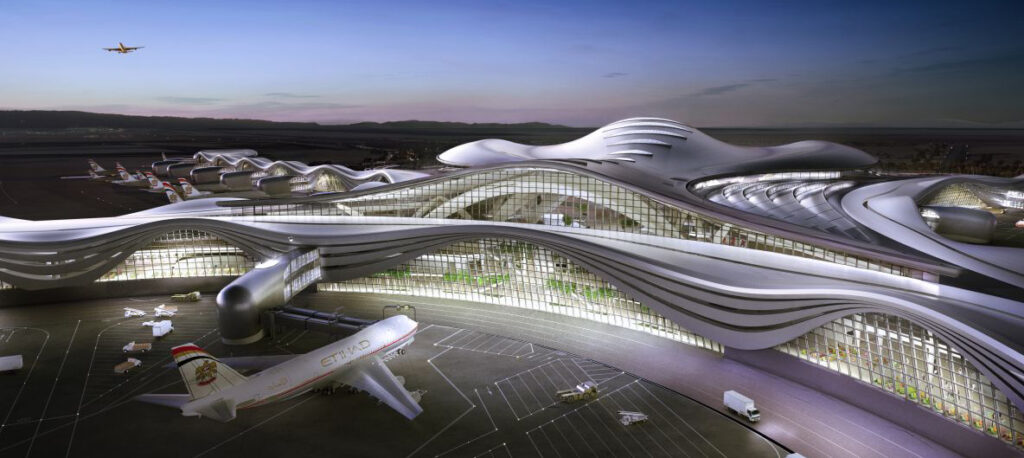 *"UAE Construction Market (2022 – 27)" mordorintelligence.com